Free Shipping included
You are in control. Swap products, skip payments, edit frequency, change delivery address, and much more!
STEP ONE
Select your subscription
STEP TWO
Pick your Tea Disc flavors
STEP THREE
Select your frequency
STEP FOUR
Enjoy your FREE TEA Disc HUMIDOR
STEP FOUR
Enjoy your FREE Tea Disc
OPRAH ESSENTIAL SET with every 5 pack subscription.
Receive Oprah's Favorite Things 2022 Tea Gift Set FREE with an iLOLA tea subscription
*Must commit to a minimum of six (6) subscription payments.
Buy Now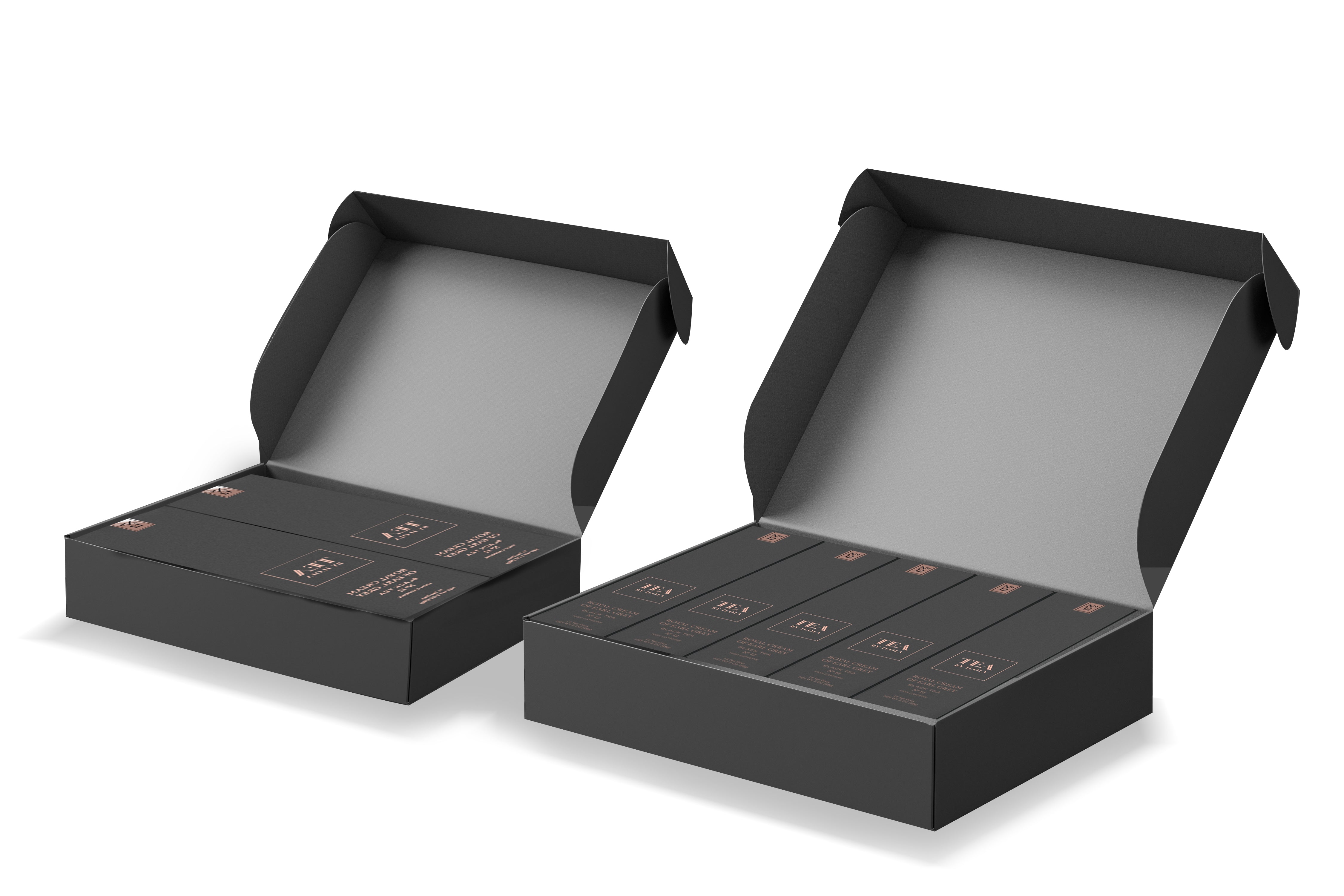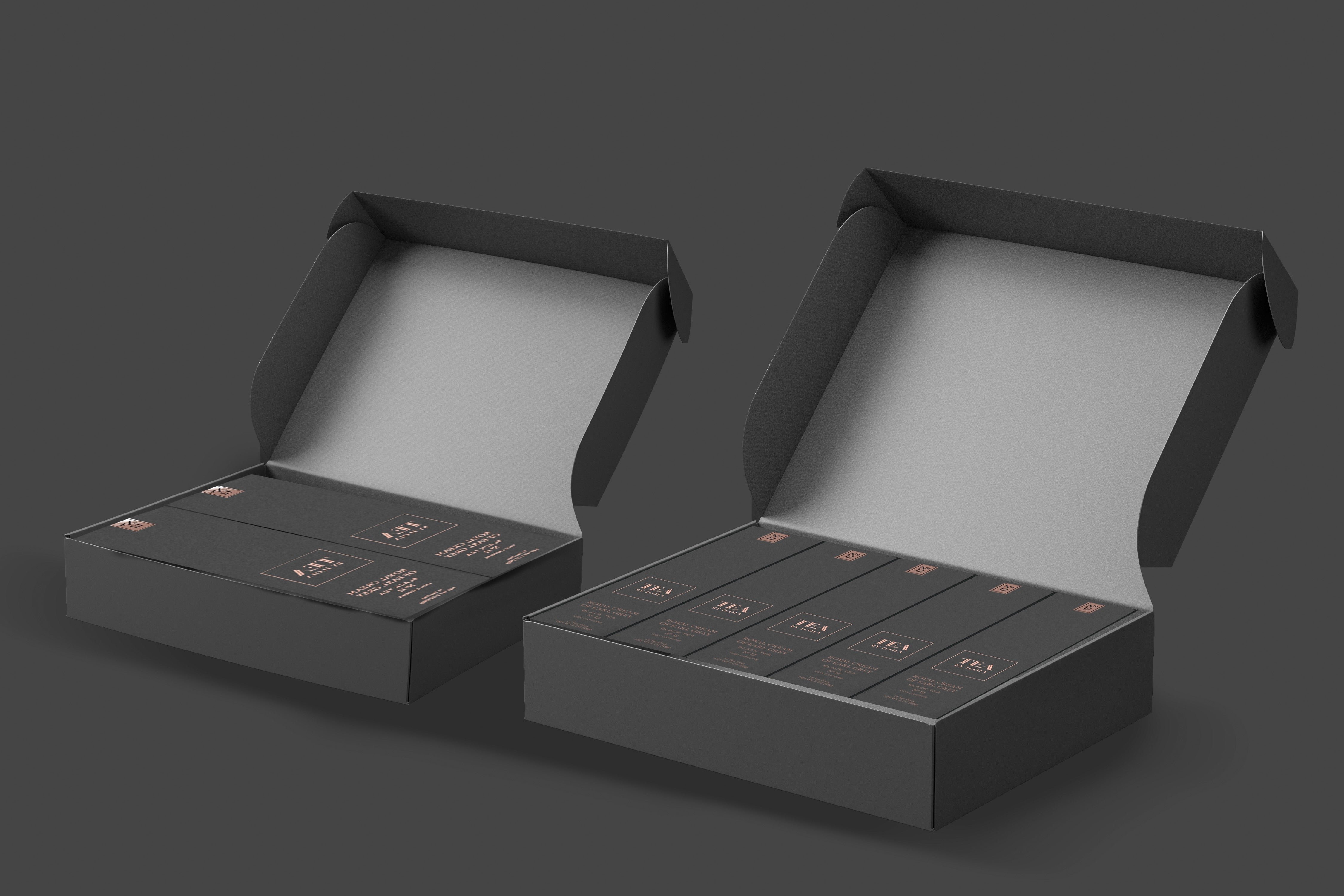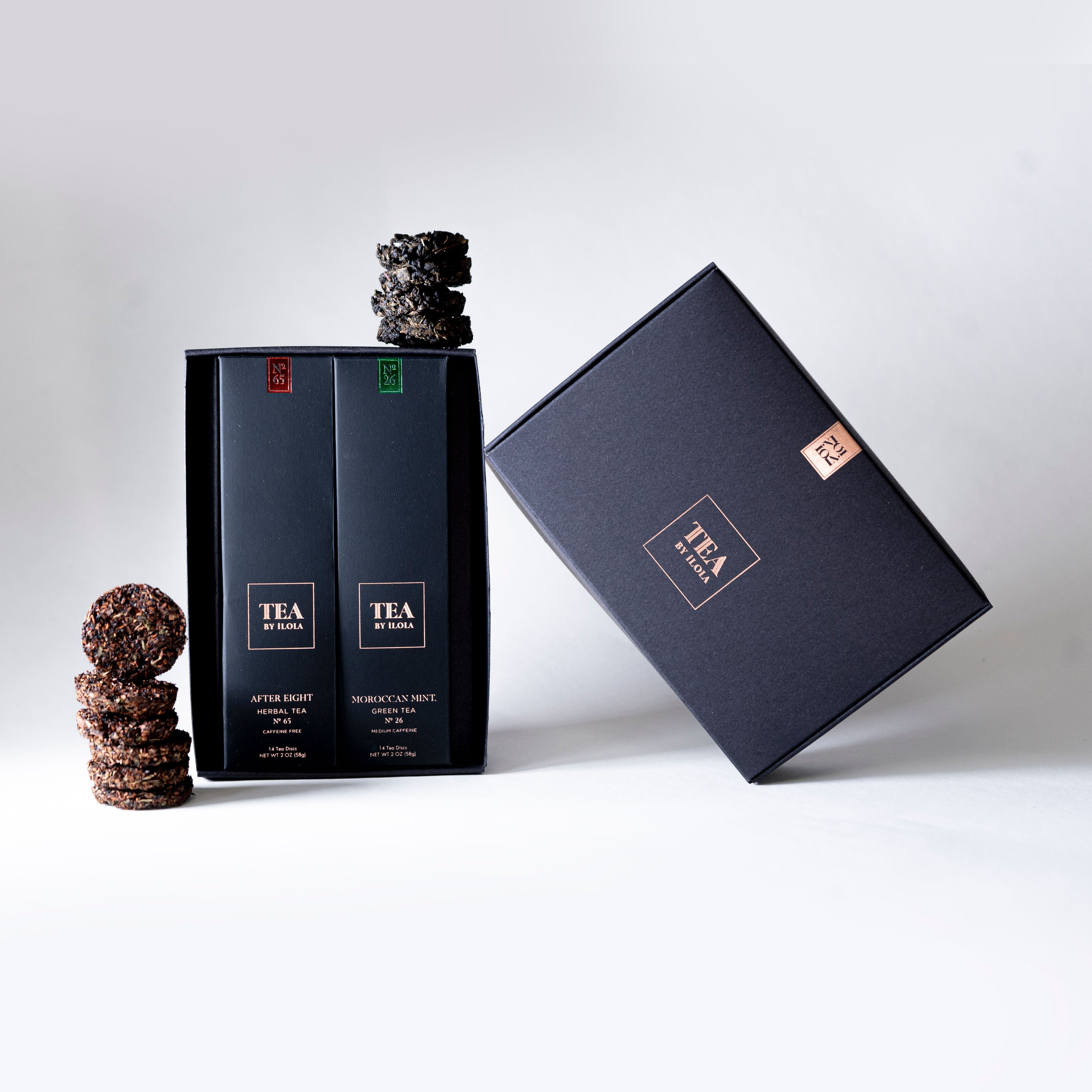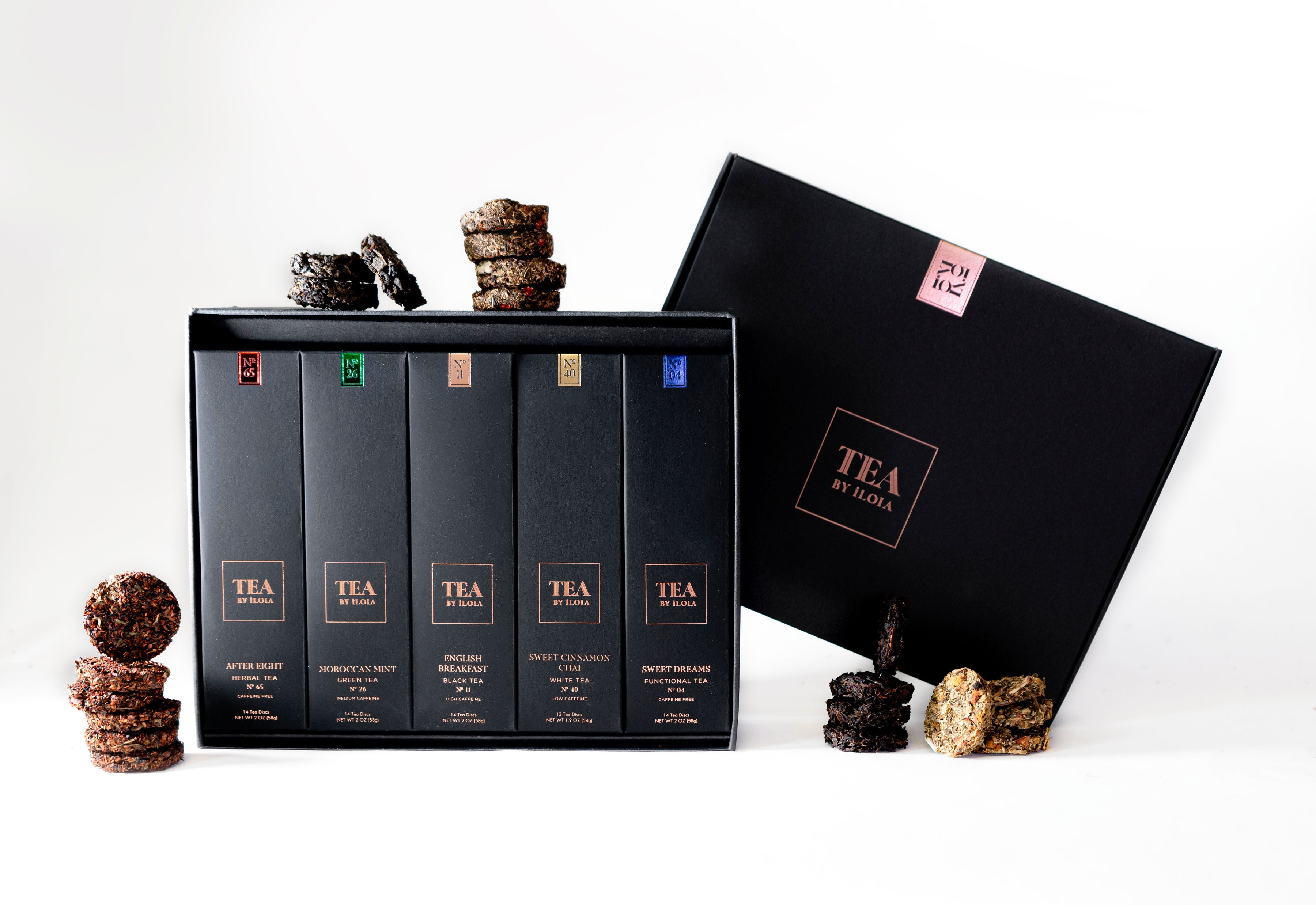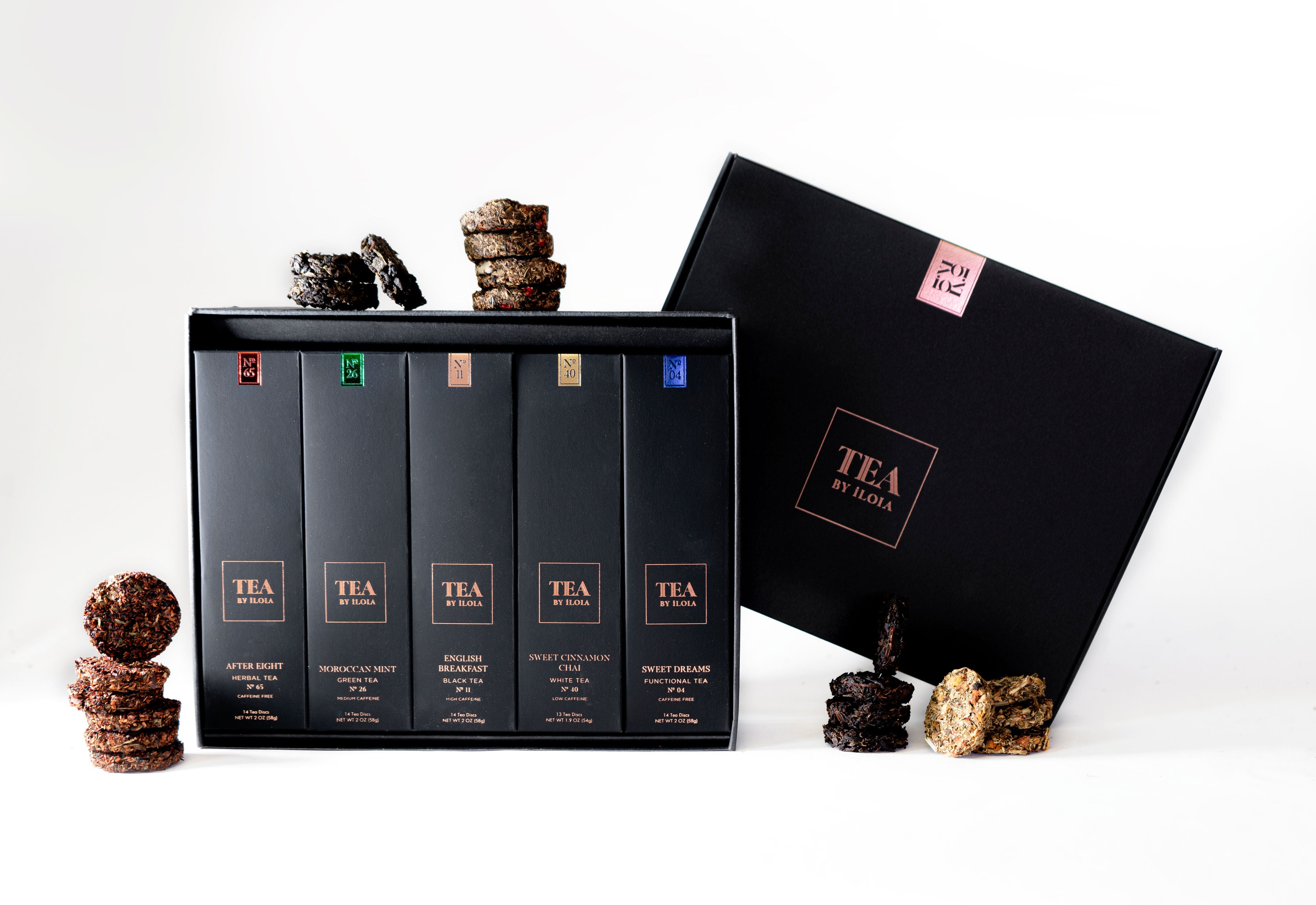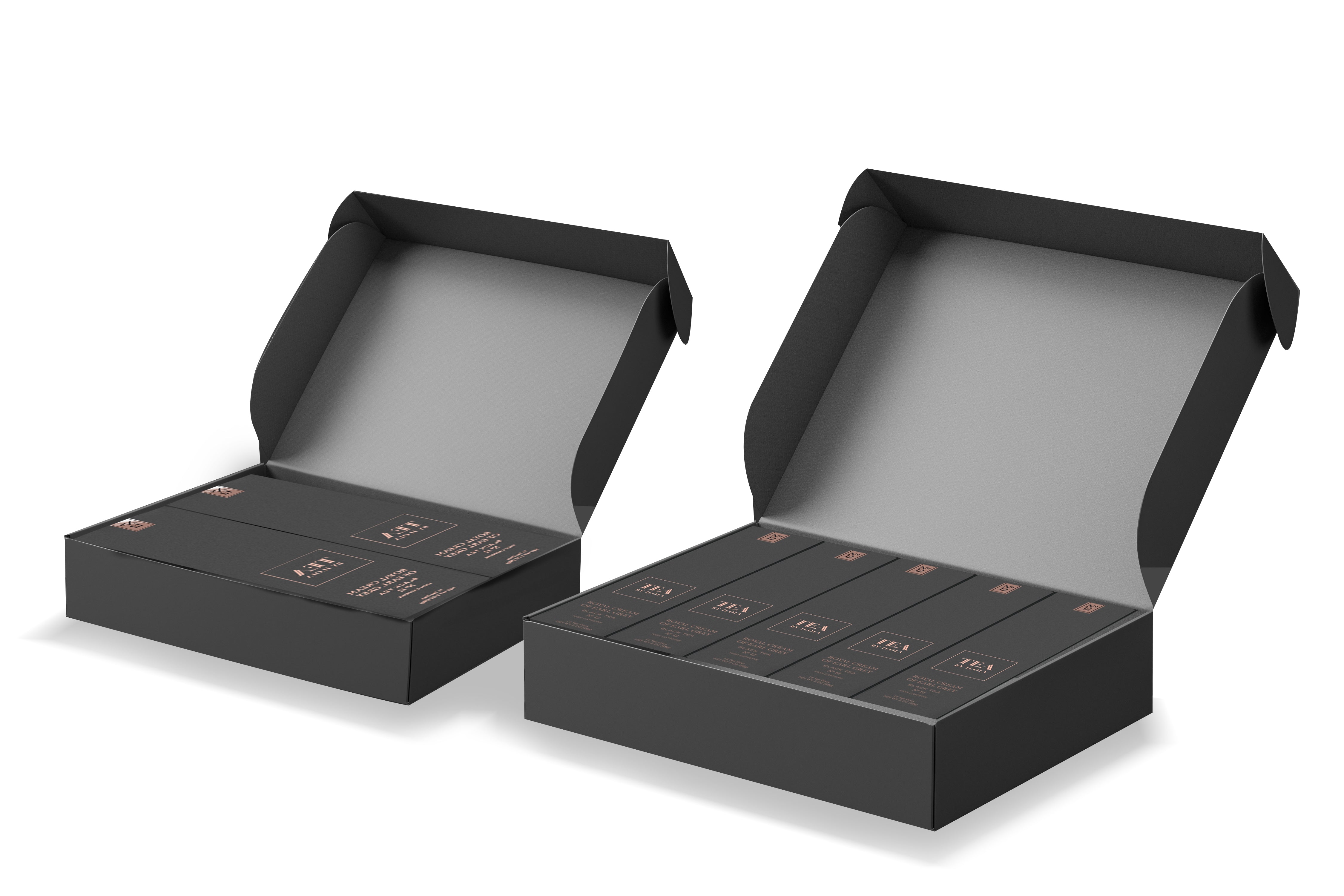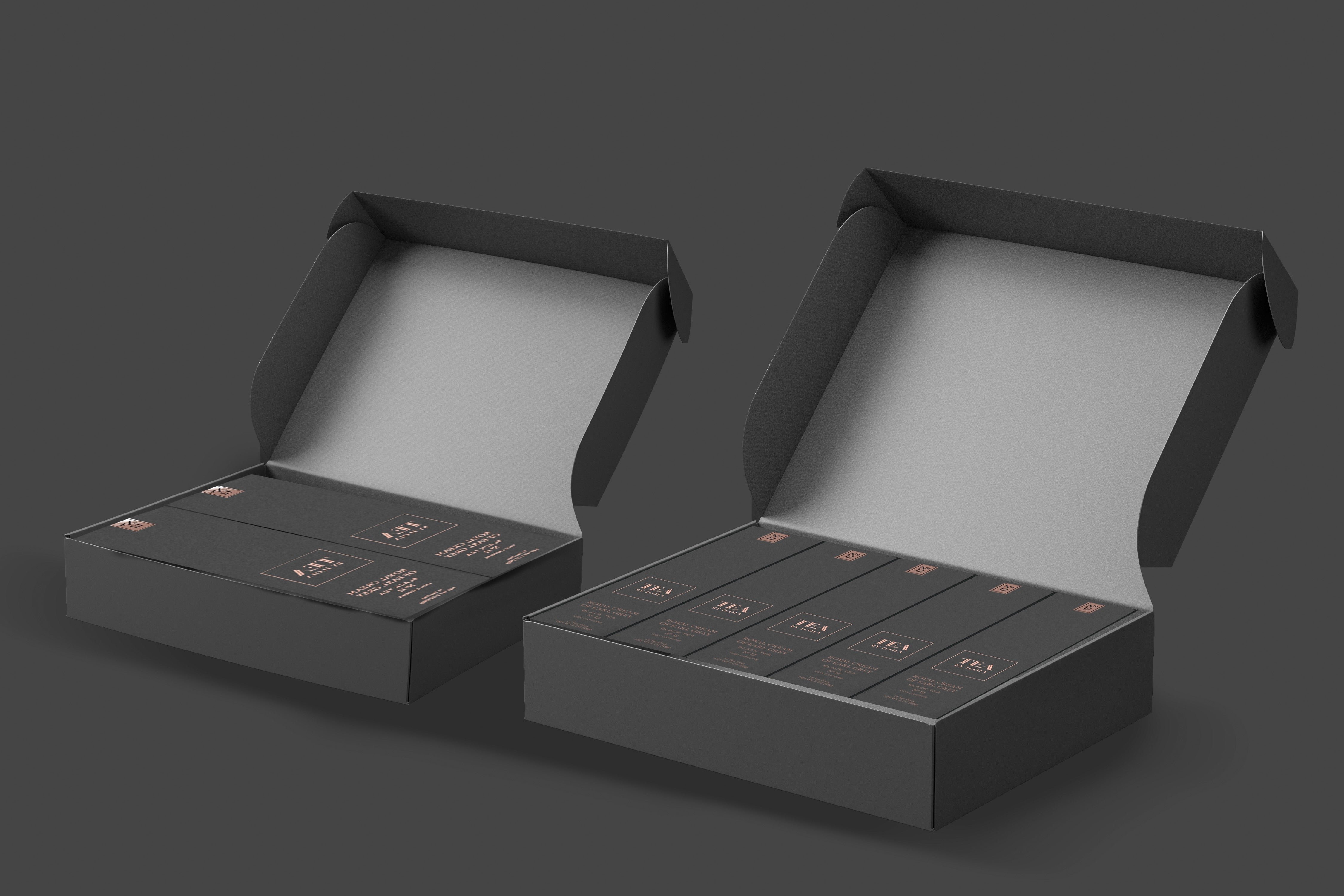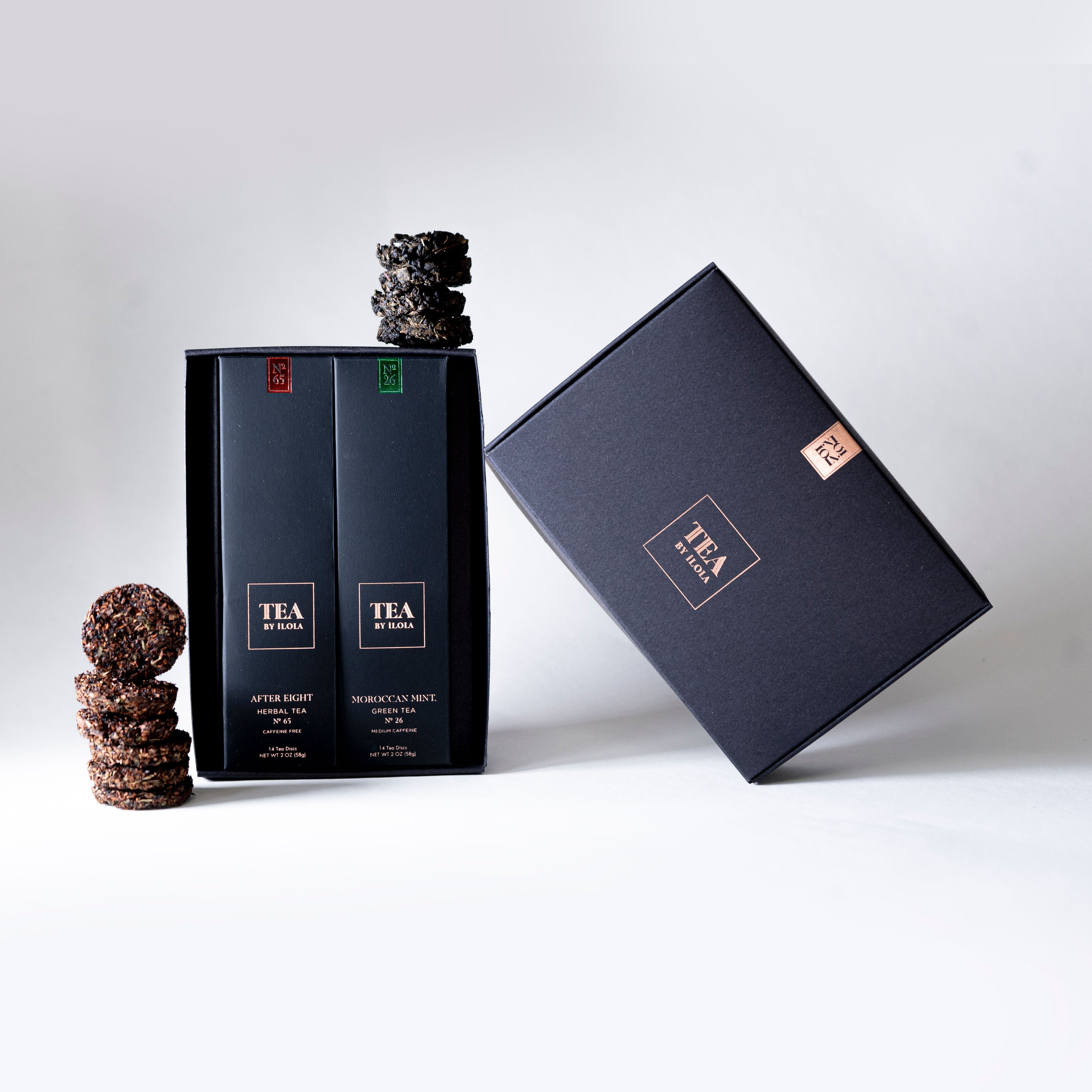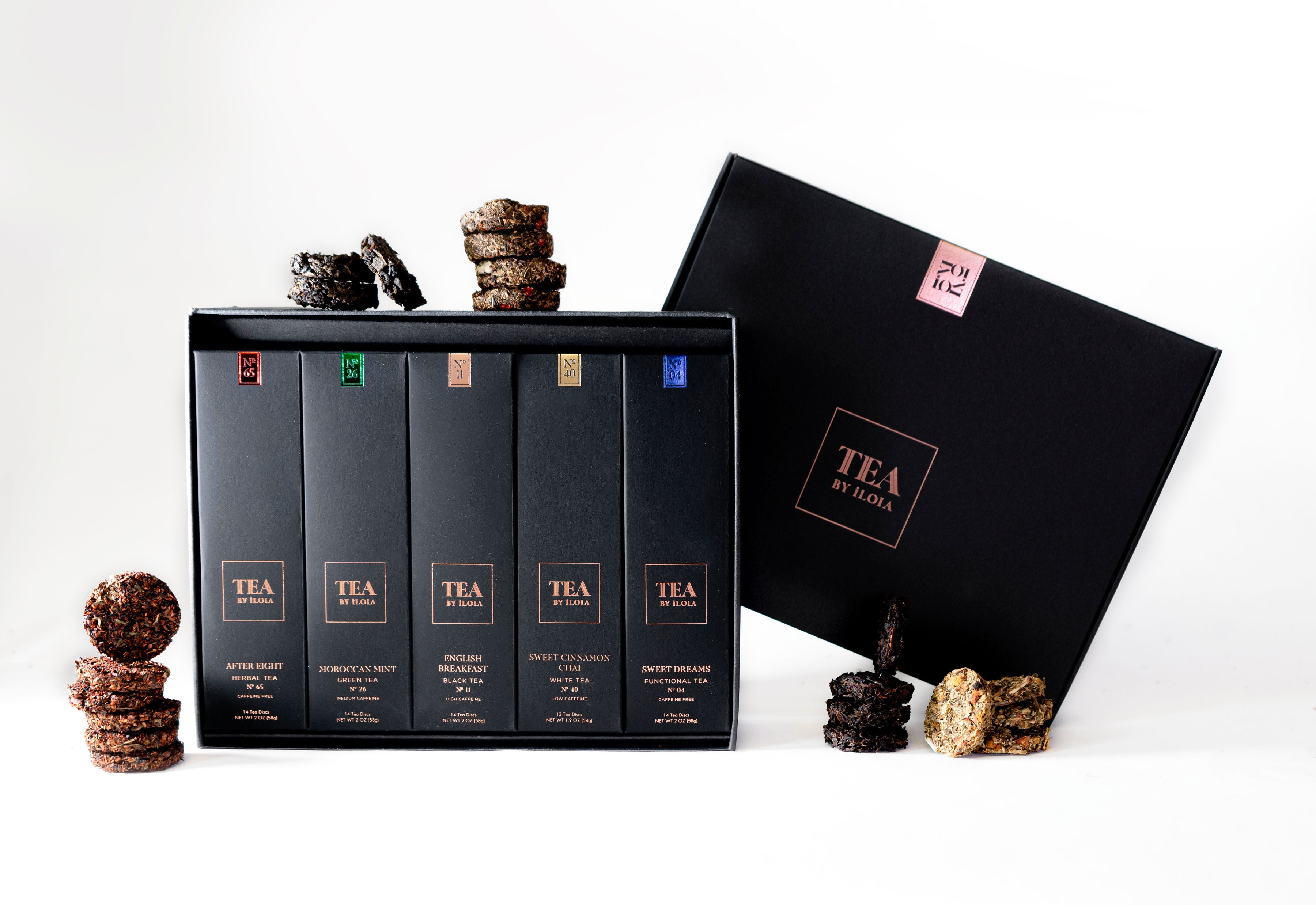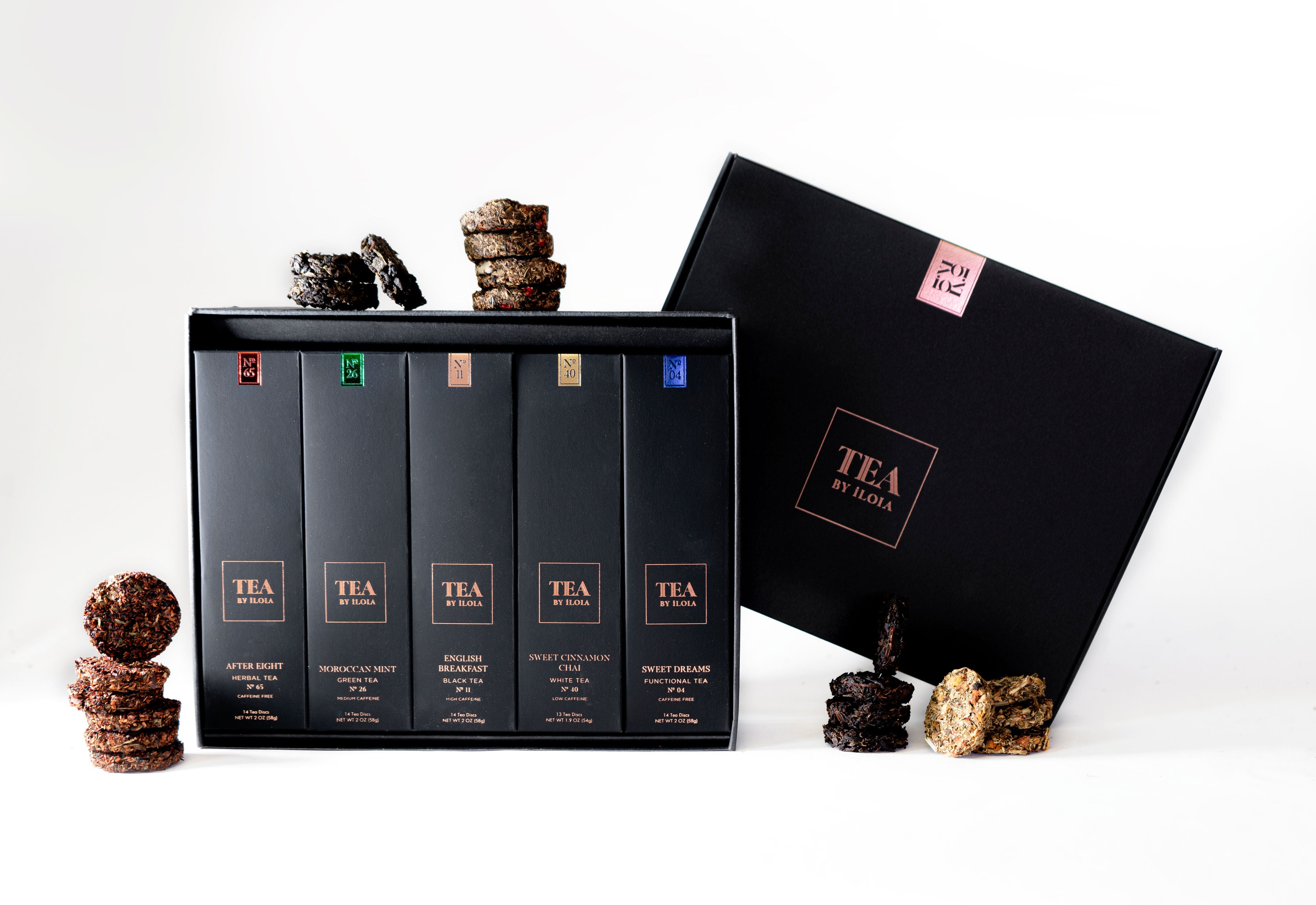 My iLOLA™ TEA DISC™ subscription pack
Buy Now
Build your own iLOLA™ TEA DISC™ Collection.
Simplify your loose leaf tea experience and enjoy a self curated selection of iLOLA TEA DISCs in your very own custom bundle.
Follow these steps:
(1) Pick your TEA DISC™ flavors
(2) 
Click "Add to cart" and sip on sophistication.
★★★★★
LOVE THESE DISCS!
I am a huge tea lover and love the variety of loose tea blends but not the inconvenience of making a cup of tea. This makes it so easy to enjoy and the flavors are fantastic! Love these discs..so convenient if you love loose tea. No bags, better for the environment. And getting probiotics is a definite bonus. The sets make wonderful gifts for tea lovers. Gave a few this holiday season and they loved them! You will pay a little more for these, but I think it is totally worth it.
- Jennifer K - Amazon Verified Customer
★★★★★
Luxurious gift!
If you have a tea drinker in your life that also likes luxury this is THE gift! Opening is soft and velvety. The black is deep and gorgeous. The tea tasted good, I did get two steeps from each disc. The disc traveler really does stay at the water temp you use for a few hours. I left it full, on it's side for 30 mins and it did not leak. It fit great in my cup holder. The tea disc infuser worked well for the discs and for other loose leaf teas. It allowed room for the leaves to spread open. The whole thing is gender neutral so really a great gift for the luxe person in your life!
- mdanna - Amazon Verified Customer
★★★★★
Stunning and perfect on the go!
Beautiful, high quality tea that's perfect to take on the go! The packaging is stunning and the product inside is equally luxurious and functional. As someone who spends a lot of time outdoors I'm so excited to have this set for upcoming winter hikes and ski trips. The stylish traveler plus the ready to go tea discs make it incredibly quick and easy to enjoy a quality cup while out and about, I tested this on a chilly trail walk. The tea itself smelled amazing and tasted just as good. This set would make a fabulous gift for any tea lover, outdoor enthusiast or jet setter. Highly recommend!
-KC - Amazon Verified Customer
★★★★★
Best Gift Ever
When I saw it on Oprah's favorite things, I loved it but Oh my! Did I not expect suuuuuuuch a gorgeous box! This gives such an elevated premium feel like the chanel of Teas!!! The set is incredibly beautiful. It feels like an ambassador gift. It really does feel like a steal for such a luxury experience. Can't wait to try the teas soon
- CM - Amazon Verified Customer