iLOLA
A Swahili name meaning 'To Grow Strong'.

As a company, we strive to be bold in design and ideas. We desire to create disruptive innovation and believe that what we look at and create should be beautiful.

At the foundation of everything, we hope to create ambition and inspire our community to be stronger; to be part of quality moments they deserve.

iLOLA is me, iLOLA is us, iLOLA is the sum of our collective memorable moments.
- Su-Mari, Co-Founder, iLOLA & Inventor of the Tea Disc.
The Beginning
It Started with Tea
Our journey started in a little tea shop on the Sunshine Coast, in Canada. Hand blending organic loose leaf tea helped us fall in love with tea and connected us with our community.

Doing life with them, in that tea shop, will always hold fond memories and a special place in our heart. It is also through our community here, that lead us to the innovation of the Tea Disc.

We hope your memories with tea and bonding with your community will be as special as ours.
Su-Mari - Co-Founder, iLOLA & Inventor of the Tea Disc.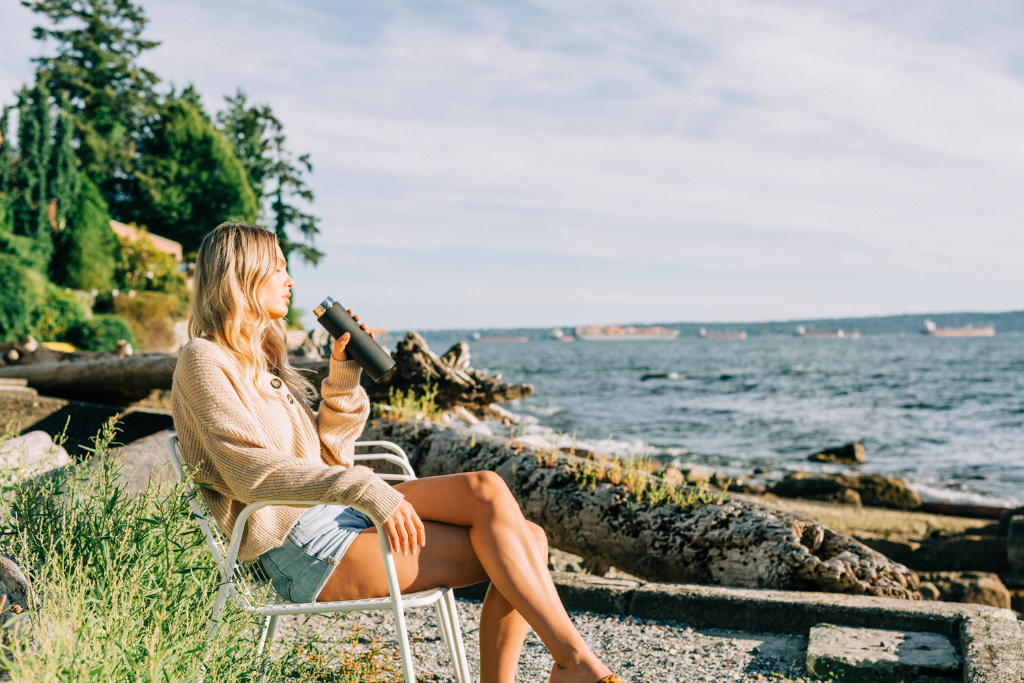 Quality Moments
We believe that every moment is an important moment in your life. It defines your now, and your future.
Our belief is to make these moments as memorable as possible.
Personally, Su-Mari loves great food and Tim loves great experiences. Bringing these together, brings a quality experience. We want to bring luxury, quality products and experiences in all that we do.
Family at the Core
This Is Us
We are a large family with 5 amazing children who are respectable, fun and full of love. 
We work as a family, together in our business. We have survived the sleepless nights, raising twins and overcoming close losses. Staying healthy and becoming stronger, together, is at the foundation of all of our choices.
Our community and their support is fundamental to our survival. Keeping them healthy, strong and staying at their best, helps our family stay healthy, strong and at our best.
iLOLA is us - iLOLA is you.
Co-Founder / Co-CEO
Su-Mari is our Co-Founder, Co-CEO and
Chief Disrupter. Su-Mari is the inventor of iLOLA Tea Discs and is actively involved
in product innovation.
Co-Founder / Co-CEO
Tim is our Co-CEO, Co-Founder and 'Out of the Box' thinker. Tim loves bold ideas, innovation and brought the iLOLA Tea Disc Humidor to life. He loves being involved in overseeing the business with Su-Mari.
Operations Manager
Alisha is our Operations Manager. Alisha is actively involved in running the business and loves people. She comes with years of customer service experience in some
of the top businesses in the world.
U.S.A. LOCATION
1225 E Sunset Drive, Suite 145 PMB 1130
Bellingham, WA 98226
Videos from iLOLA's Founders